Is there a difference between standard smoke detectors vs. monitored fire alarms in Joplin?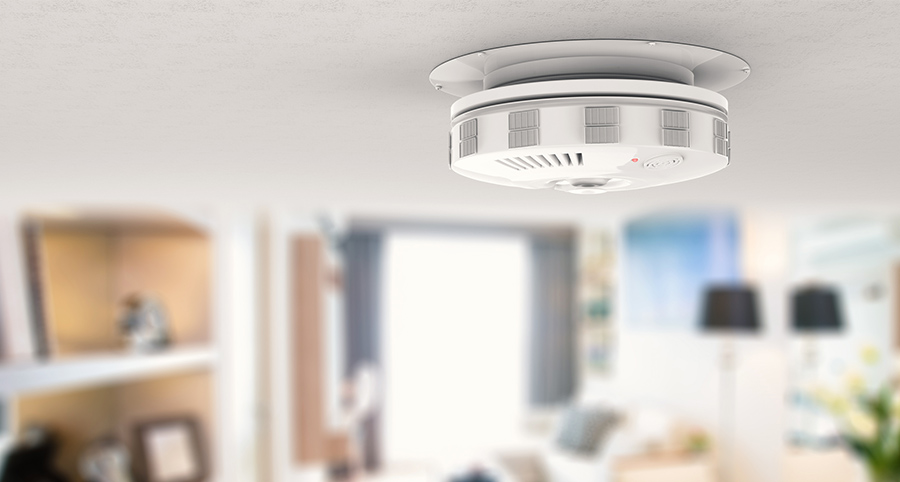 In the Joplin smoke detector vs. monitored fire alarm debate, it's clear that a monitored fire alarm is the superior alternative"> for your house. Smoke detectors are an essential line of defense in protecting your place from a dangerous blaze, but they have several limitations. Alternatively, monitored fire alarms provide more means to detect a fire and are able to reach out to help in the event of a disaster. Connecting your fire alarms to a security system also results in many other perks that your ordinary smoke detectors would only wish for.
Your traditional smoke alarms in Joplin may be inadequate
Fire safety is a crucial consideration, and smoke detectors play a vital part in safeguarding your family. Even so, smoke detectors have various limitations. For example, they can only identify smoke, not high temps. In the event there is an emergency in your home, you would not be cautioned until the smoke ascends to the smoke detector. Although there are some other telltale indications of fire -- such as a sudden increase in warmth -- if there's no smoke, you will fail to get a sounding of your smoke detector.
In addition, smoke detectors only beep if they find ample smoke. When a fire starts small, you might not be cautioned until the situation is out of hand. Various smoke detectors employ dual sensors, meaning they will be able to perceive smoke from both roaring flames and something less intense. If they start beeping, it's required of the occupant to notify first responders after exiting the property.
Monitored fire alarms provide more value than regular smoke detectors
While they look like traditional smoke detectors, monitored fire alarms can do much more. If integrated to a total home security system, they can:
Detect fire with different sensor types: Like a traditional smoke detector, your monitored alarm can trigger from an active or passive fire. It will resonate a high-volume alarm when it recognizes danger.
Detect fire due to a rapid rise in heat: A monitored fire alarm may also go off if it notices an abnormal increase in heat. Frequently, heat is noticed in advance of smoke. More means to detect a fire equates to additional means to safeguard your family.
Warns your dedicated monitoring representatives: Fires will occur whether you are at your house or not. Regardless, your fire alarms will alert your monitoring agents, who will swiftly place a call to emergency services. When every tick of the clock is critical, it's nice to have the knowledge that someone is constantly looking out for your residence.
Connects to home automation: Even though the chief task of a fire alarm is to recognize fire and notify help, it may also join forces with other automated devices. To illustrate, a triggered alarm might make your system engage the exhaust fan to slow the fire or trigger smart light bulbs so you may see the safest path out of your home.
Your monitored fire alarms are a key element of a complete smart home
The easiest way to optimize your fire alarms is to integrate them with a Vivint home security system. Consult with a Vivint expert today and customize the ideal smart home for your family. Call (417) 557-3490 or submit the form on this page to take the first step toward a safer property.
Cities Served Around Joplin By Smart Security Specialists Your Local Vivint Authorized Dealer